A Non-Profit Organization that Serves as NASF's Training Arm
The Foundation's three core areas are education, research and scholarship. AESF Foundation was formed in 2006 and offers several distinct learning platforms: Classroom Courses, Web-Based Courses, Home Study Courses and Custom Courses, which are tailored to the individual needs of public and private entities.
AESF is the gold standard in finishing industry education, and the exclusive grantor of industry certifications, from basic CEF (Certified Electroplater Finisher) to MSF (Master Surface Finisher).
View our 2022 course calendar. Have specific questions about our courses? View our list of Frequently Asked Questions.
Choose from 4 Study Platforms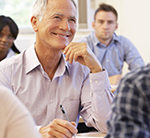 Live interaction with a certified instructor in a classroom setting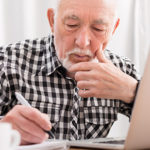 Live, online interaction with NASF/AESF Foundation instructors and other industry experts
Begin a Home Study training program at any time and complete at your own pace
Custom design a training program to meet your company's needs with 154 available courses